That's a million-dollar question, and the answer to it is easy. Particularly, to sell your products, you need a marketing strategy, while this might sound tough and technical however in simpler words, the selling price of your products should include some costs for marketing and admin expenses. You need to come up with a plan on how much to spend on marketing to generate new sales, leads and customers.
The Success Story of Raymond
As an example, we will consider the case of a customer who worked with us when we started back in 2019.
The customer had a towing business. He used to get 2-3 jobs a day through referrals and word of mouth for which he used to charge an average of roughly $200. 2-3 jobs were not enough to make him profitable enough. He considered getting a website for his business and he had no clue if the website will generate any business for him. Eventually, he only needed the website to look professional.
He found us on Google and reached out to us to get a new website for his business. We created a website for him and our team at Dexbil helped him with some consultation on creating a marketing strategy to increase his sales.
The next thing our team did was to suggest him Google Ads. This customer had previously used Google Ads, which was not profitable for him. He still chose our recommendation and agreed to invest in Google Ads. We agreed on a daily budget of $40 and our team assured him that $40 will generate new business for him daily.
Emphatically, to date, he never turned around. 90% of his leads are generated by Google Ads. His daily budget is about ~$150. He generates about 20 calls and out of these at least 75% of the calls are revenue-generating jobs.
Evidently, the moral of the story is simple. Bring your business online and use search engines and social media platforms to generate new leads and customers for your business. You can follow the checklist below to move step by step.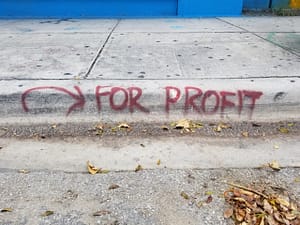 Get a website/online store for your products
– Remember the website should be decent and professional, if you try it by yourself, all praises to your hard work. Undoubtedly, the fact is that people judge your products/services basis your website. You can't have an average website. Moreover, your website needs to be charming enough to hold your customers.
 Decide where to sell online
There are multiple online channels available and all of them generate leads however, you need to find the best ad platform for your product/services. As in the example above, a towing business can't generate a lot of leads from Instagram, because it's a service which the customers would search on Google or Bing.
 Decide a Marketing/Advertising Budget
This is one of the most crucial steps, you expect instant results and you should get instant results, but the truth is, that even if you plan to spend a million dollars on ads budget in a single day it would only create losses. Therefore, at least create a consistent budget plan for a quarter. If that isn't possible, you can do it monthly. Consequently, whatever your monthly budget is, use it on ad platforms with the daily budget accordingly, and if things go well, you will cross your break even in the very first month.
 Managing the Ad Platforms
Finally, one ad copy, one keyword, and one ad group will never bring value or glory. Initially, set up your first campaign, and avoid making changes for the first 7-10 days however make notes of the observation from your ads daily. Try to implement the observations to define accurate targeting, generate new ad copies, eliminate negative search terms and keywords etc.
Especially, if you're starting a new business, you don't need to do everything by yourself, all you need is the right team to help you with the online marketing of your products/services and you will be set up for victory in the longer run.
What is a White Label PPC?
White label can be defined as "when a product or service is manufactured and produced by one company but it is rebranded by another company. Dexbil manages direct clients by our professional Google Ads account and we're also the PPC Managers for many white label PPC agencies.
10 Reasons to Outsource your PPC Campaigns to an Agency
Google Ads Certified Experts
The work is done by the experts & you need not feel insecure about the result. These experts know the target audience, their likes and dislikes and more factors which will help your campaign to be a successful one.
Be Wise & Spend Less with High ROI
When you hire a White Label PPC for the work, you just have to pay for services, sit back and enjoy the results. What happens if you don't hire one? If you manage Google Ads by yourself, you will try and wait for the results, this cycle repeats itself and the results come in, but they are slightly average. By the time you realise this, you have already spent a decent amount of budget on Google Ads. So be wise in reducing unnecessary expenses when you can pay only for the services.
The time taken to see live results is less compared to the job done by an in-house. You will get effective results in a shorter period. Also, your business needs your contribution, you can utilise that time on your business.
When the work is in the hands of a White Label PPC Company, there are very few changes in risking the connection between you and your client. The third party involvement is never transparent when it comes to showing results. All the credit goes to you and only you. It is a little secret work between the company and you.
Better Results & High Conversion Rate
With the hands of a White Label Agency involved you will be able to get better leads, convert more revenue. This will also reach your brand name to better heights. This will also save a lot of money building an in-house team.
Choose a White Label PPC company that is ready to work for you and not for your competitor company. There are a very few companies who are able to crack that. It is better to choose such agencies. Google Ads Partners verifies the performance of an agency and you can choose to work with a Google Ads Partner Agency.
A White Label Management can be flexible according to the services you need. Some might need the complete work to be done and some would require only a few services. So the services can be tailored according to your needs.
Dedicated Managers Support
Every work done in a White Label PPC is taken responsibly by dedicated managers who look through the job and then proceed. Everyone under the dedicated manager is answerable to him/her. So there will be no chances for voids to appear on your way.
Any PPC Campaign has a considerable amount of data which can help the business owners to take a better decision at work and it also helps to understand the reason behind, if something is working, why is it working? Or if something is not working why is it not?

A PPC Agency prepares the reports and makes the numbers look easy. this information comes in handy to help you better manage your business.
Running a PPC campaign can help bring traffic to your site, resulting in sales and higher revenue. Many businesses also find that PPC ads help build brand recognition and grow their online reputation. Additionally, many companies use PPC ads as part of an overall digital marketing strategy, which is easier to manage with an agency's assistance.
When you hire a PPC agency, you bring in the experts. Even with the added costs, you will see a higher ROI than if you were to do the campaign yourself.
Why Choose Dexbil As Your PPC Managers?
PPC experts at Dexbil have daily and weekly tasks for the accounts and account optimization. Their daily and weekly tasks include positive and negative keyword harvesting, placement and bidding optimization, creation of new campaigns, and an overall check of the account, including weekly/monthly reports. Every single one of these tasks ensures our specialists take care of your account at every moment. 
Our PPC agency is always one step ahead, thanks to using our knowledge and experience to predict upcoming changes and adjust optimization accordingly. 
By continually expanding and improving the level of expertise at Sellers Alley, we have more confidence in each other, motivating us to take the same approach with each account and seller.